November 11, 2014
Swansea law firm urges businesses not to panic in the wake of ground-breaking Employment Tribunal appeal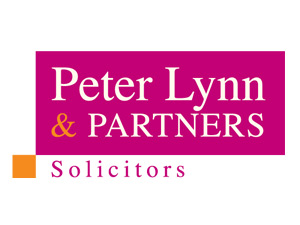 With the recent case for overtime being included in holiday pay hitting the headlines, many businesses may be in a state of panic.
The Employment Appeals Tribunal case saw workers win a claim for additional holiday pay based on the amount of overtime they had worked, however established solicitor Peter Lynn & Partners has urged businesses that this new ruling is no reason to change attitudes towards overtime.
"The Employment Appeals Tribunal has ruled on a number of joint cases concerning the definition of 'normal remuneration' and the calculation of that in terms of holiday pay entitlement. A statutory right of holiday pay entitlement was only introduced in 1998 and prior to this, there was no separate entitlement for anybody to receive paid holiday leave," said Stuart Atherton, Partner at Peter Lynn & Partners.
The Union driven case relates to what aspects of remuneration should be included when calculating holiday pay.
Previous decisions in 2012 and 2014 which related to supplementary payments, commissions and allowances had already been considered by the European Court of Justice who decided that those elements of remuneration should be included in the definition of normal pay for the calculation of the amount of holiday pay.
Stuart added: "This judgement is not particularly surprising as there has to be a sense of time relating to the payments. A one-off incident of overtime, for instance, would not be caught by this judgement as there wouldn't be a regular pattern to establish normality of the overtime component for the worker's remuneration. If however, the pattern of work is regular (although not necessarily compulsory) then this element of remuneration would need to be included with the calculation for holiday pay."
With the announcement that workers can make backdated claims, many businesses are anticipating a flurry of claims from workers. The IOD has suggested that workers could claim (and employers liable for) shortfalls in payment in respect of holidays going back to 1998. While others have indicated and proposed that the Limitation Act 1980 should restrict such backdated payments for six years.
"The President of the Employment Appeals Tribunal has made it clear in his judgement that he does not believe that the tribunal itself could be bestowed on any new jurisdiction to entertain claims being backdated beyond a 3 month gap. Whilst this case is of importance to employers, it is unlikely to lead to an avalanche of pay claims as was seen with the equal pay litigation against Local Authorities," concluded Stuart.