May 23, 2015
SWANSEA SOLICITOR 'ACTING' ON BEHALF OF NEW SOUTH WALES THEATRE COMPANY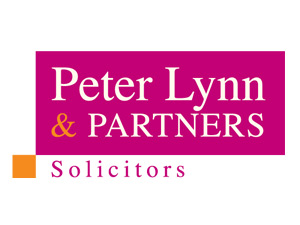 Leading Swansea solicitors firm Peter Lynn & Partners is delighted to be backing exciting new theatre company Tent of Xerxes.
The company was formed in January 2015 with the mission of bringing some of London's best Fringe and Off West End productions to South Wales.
"This is an exciting new venture and we are very pleased to have been able to give Tent of Xerxes some financial support," said Peter Lynn, Senior Partner at PL&P.
"I have become a staunch supporter of the theatre and the arts, and the fact that Tent of Xerxes are bringing exciting and relevant theatre to South Wales is brilliant and very welcome."
In only a matter of months the company has gone from zero to putting on its first productions. It has formed its own actors company. It is all building up to a planned international drama festival for the summer of 2016.
Called Cousin Louie's Theatre Cafe, and housed at Monkey, Swansea's alternative heartbeat for a generation, the theatre will the most exciting addition to west Wales culture since the advent of Volcano.
Three works on the physical and psychological traumas of war constitute the inaugural season. The company have already put on Dan O'Brien's The Body of an American at the Arts Wing of the Grand Theatre.
Tent of Xerxes' next venture will be a real hot ticket; not least that Grounded by George Brant is currently the subject of much media attention – because of Anne Hathaway's starring role as the nameless top gun pilot in the New York production. Grounded will be at The Arts Wing, The Grand Theatre, Swansea June 16 and 17.
Following this, on July 17 and 18, also in The Arts Wing, will be Johnny Got His Gun, adapted for the stage by Bradley Rand Smith from the novel by Dalton Trumbo.
Finally, at the end of the beginning of Tent of Xerxes' first run of plays, will be a co-production with Cardiff's Company of Sirens, staging Philip Ridley's searing Dark Vanilla Jungle. Seen recently at Chapter, the play will be dropping in at The Arts Wing on its tour of Wales on September 11 and 12.