October 30, 2013
Tenancy Deposit Protection: What Do You Need to Know as a Residential Property Landlord?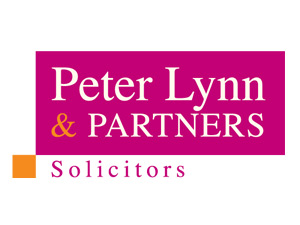 Renting out your residential property or purchasing a buy-to-let investment presents a variety of exciting opportunities both financially and practically, however, many new landlords are unaware of the pitfalls that go hand-in-hand with a move into letting.
Tenancy deposit protection is one such minefield that has left many newbies and established landlords in hot water, despite being introduced as a compulsory measure back in 2007. However, with reams of legal jargon to decipher it's easy to understand how the convenience of renting out your property can quickly turn into a troubling tale and a large legal bill.
Being aware of the legalities of tenancy deposit protection is the first step to managing your property lawfully and successfully, and can ensure that both you and your tenant are satisfied for the length of your agreement. Section 214 and 215 of the Housing Act 2004 are must reads for landlords of residential properties and set out clear guidelines regarding deposit handling and the use of protection schemes.
Recently amended by The Localism Act 2011, the Housing Act states that landlords dealing with shorthold tenants must enter their tenant's deposit into a protection scheme within 30 days of receiving payment. Failure to do so results in harsh penalties and you could end up paying up to the three times the amount of the deposit to your tenant in the event of a County Court dispute. It could also mean that any notice to quit is invalid.
Tenants who have been letting for a considerable amount of time are also fully protected, this time under the Rent Act 1977. Section 98 of this particular act is essential reading for landlords whose property has been occupied by the same tenant before January 1989.
The Dispute Service, The Deposit Protection Service and My Deposits are all government accredited schemes that can be used by landlords looking for the appropriate level of tenancy deposit protection. Each scheme provides an excellent resource regarding the legalities of letting as well as assistance when resolving disputes at the end of tenancy. These protection schemes ensure your tenant receives his or her deposit if they have met the terms of their agreement, the property is undamaged and all rent and bills have been paid to date.
Becoming a member of a deposit protection schemes and being well-versed in the associated legislation is an integral part of being a responsible landlord.