January 11, 2022
Tennis Sponsorship Enters 3rd Year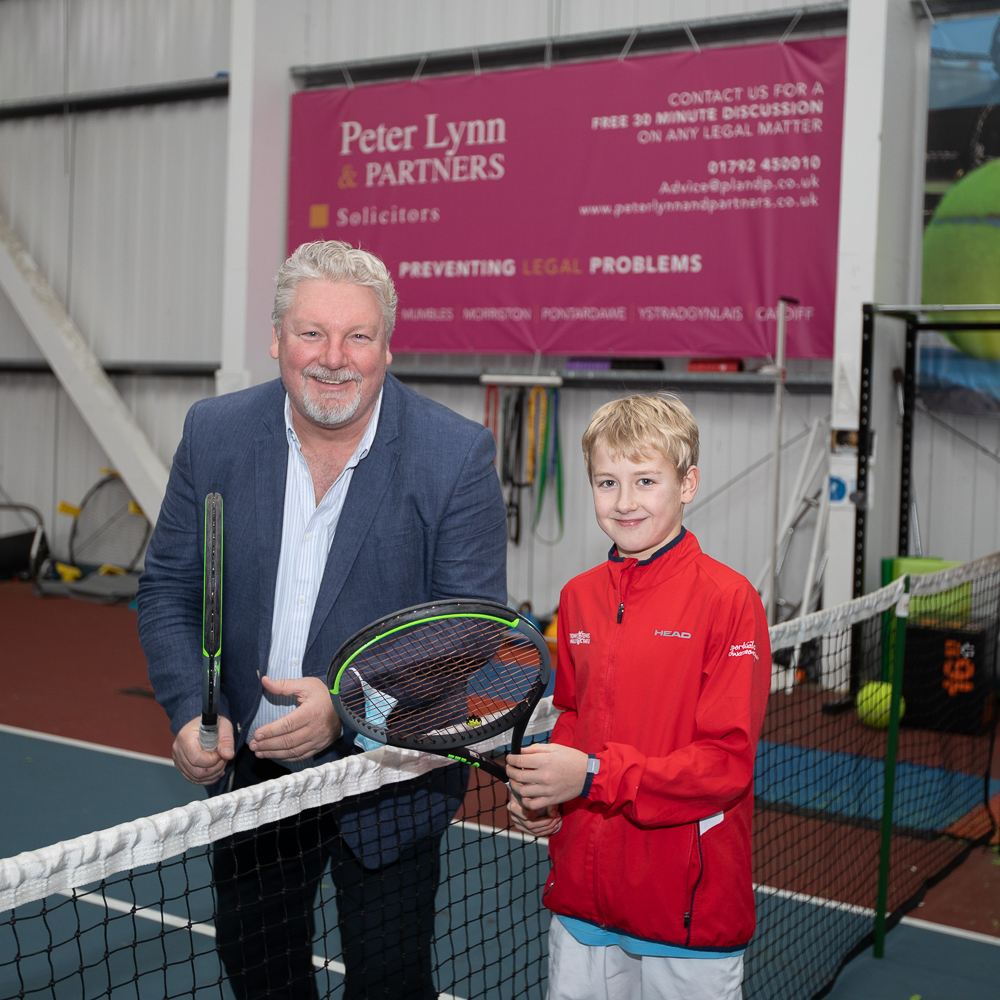 Swansea Based law firm, Peter Lynn and Partners, have renewed their sponsorship deal with Swansea Tennis Centre for a third year.
The support, which aims to help up and coming tennis stars, has been a resounding success with one player, in particular, Ollie Page, going on to achieve great things in the sport.
13-Year-old Ollie has been training 15+ hours a week at the centre from a young age and over that time, he has won numerous GB tournaments, including many above his age range.
Ollie's trainer, Francesca Lewis, said, "While the last two years have been impacted by COVID when allowed, Ollie has competed in multiple tournaments and made significant achievements including:
Re-selected as part of the GB national squad for next year (under 14).
Part of the Welsh under 14 winning team at the junior home nations championships in September.
4x Welsh champion in august winning U14 and U16 boys singles and U14 and U16 boys doubles.
He won an U18 county level tournament in November in Cardiff.
"I'm delighted to see how our support is helping talented tennis players such as Ollie achieve so much," said senior partner Peter Lynn, "and am sure he has a fantastic future in the sport and is definitely one to watch."