March 27, 2019
Tennis Sponsorship is Ace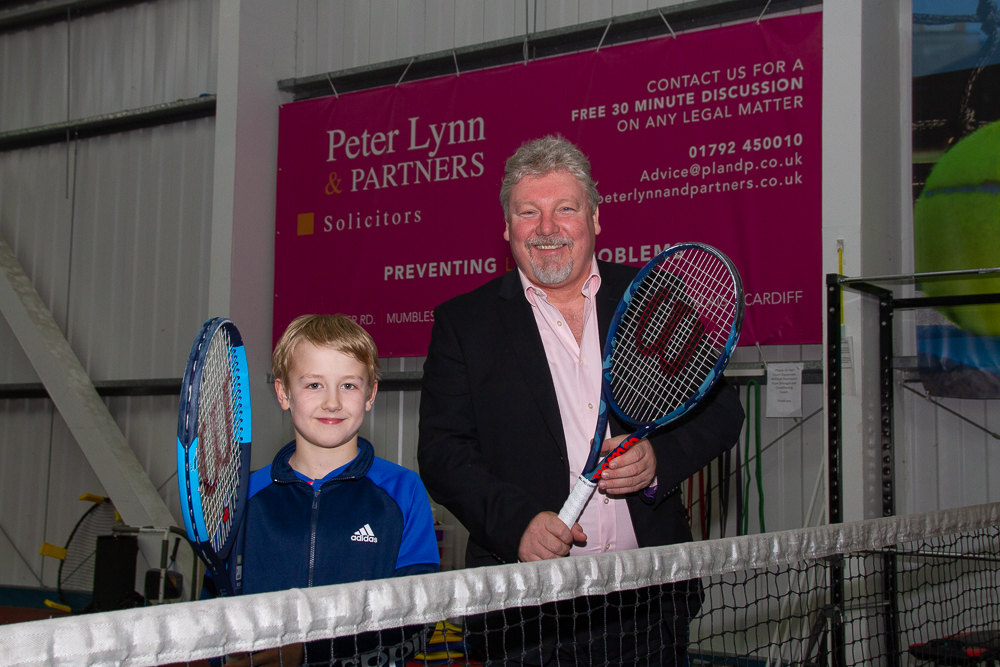 Swansea Based law firm, Peter Lynn and Partners, has announced a sponsorship deal with Swansea Tennis Centre to help up and coming tennis stars.
The centre, which is a not for profit local enterprise, is one of the leading indoor court venues in the UK and trains a wide range of players from beginners to the more advanced from all over the local area.
General Manager, Owain Rees, said, "We have some of the best up and coming tennis stars in the country so to have the support of Peter Lynn and Partners to get these players to the next level is of immense value to us."
One such player is 10-year-old Ollie Page, a Welsh Champion for his age group and a top UK seed, recently finishing no.1 in the 10 and under UK leaderboard for March. Ollie has been training 12+ hours a week at the centre, and the support from Peter Lynn and Partners will help him continue to train and hopefully go on to bigger and better things.
Ollie's trainer, Francesca Lewis said, "Ollie picked up two National titles last season and has a real opportunity to make it as a tennis player, so support such as this is a real bonus in helping young players work towards their dreams."
The sponsorship is the latest in a series of grassroots sports partnerships undertaken by Peter Lynn and Partners, something integral to the community work of the firm as Managing Partner Peter Lynn explained.
"We work with a range of local sports clubs from rugby, to football to cricket and more; so to be able to help the next generation of tennis stars fits well with our corporate social responsibility strategy and we wish the players every success."