December 5, 2021
The Future is Bright at Leading Law Firm.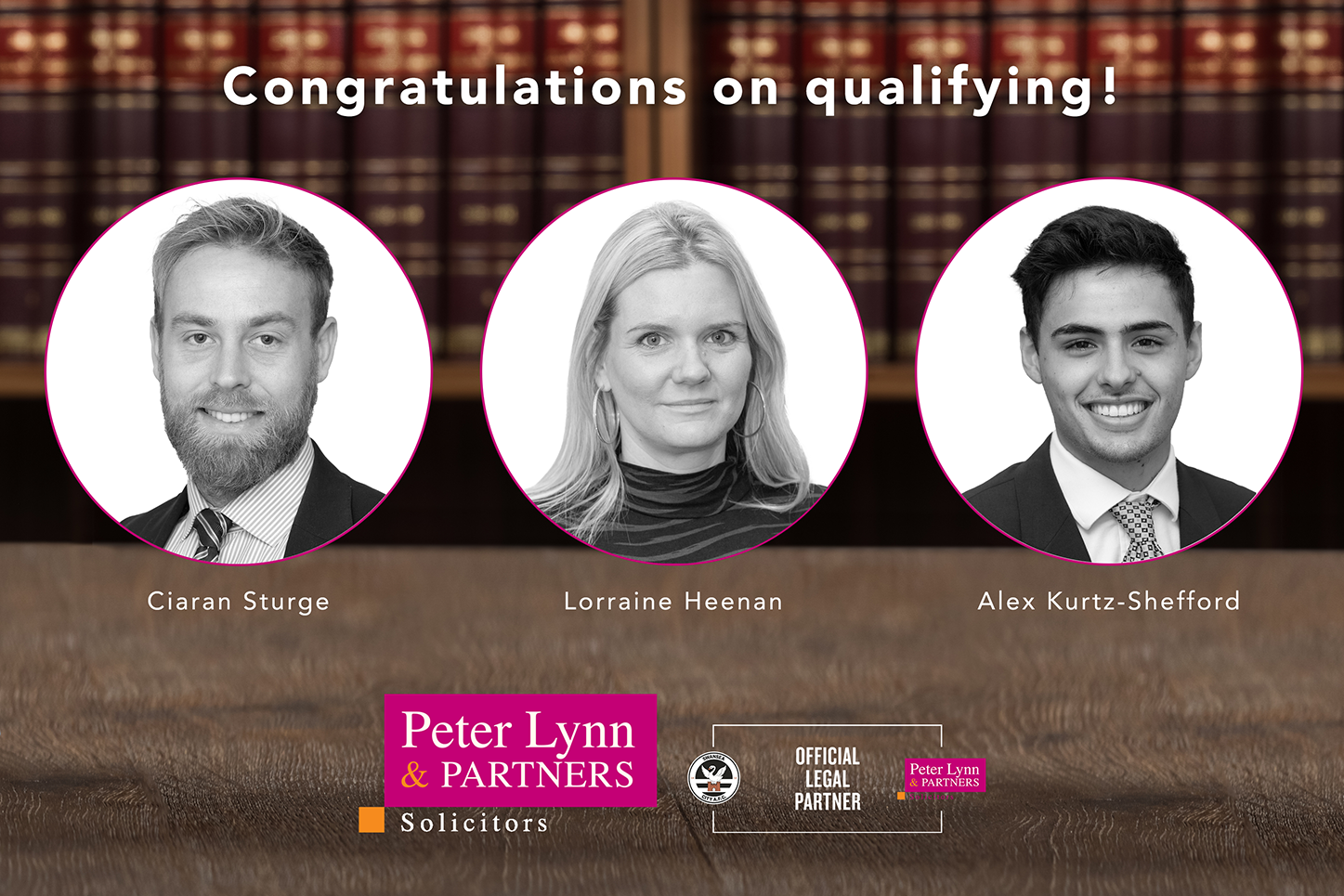 Leading local law firm Peter Lynn and Partners are delighted to announce that three of their staff have completed their traineeships and are now fully qualified solicitors at the firm.
Ciaran Sturge, Alex Kurtz-Shefford and Lorraine Heenan are the latest lawyers to progress through the firm's traineeship programme and are now part of one of the largest legal practices in the area.
"I'm delighted to welcome Ciaran, Alex and Lorraine onboard as newly qualified solicitors," said senior partner Peter Lynn. "I've kept an eye on their progress over the years and I have no hesitation that all of them will be of huge benefit to the departments they work in as well as the firm as a whole."
Ciaran, a litigator at the company's SA1 head office, is an alumnus of Swansea University, having graduated in 2014 and completed his LPC in 2017.
He started as a Paralegal in 2019 before commencing his training contract in 2020 and qualified as a solicitor in September this year.
Alex, who qualified on 1st December, is also based out of the SA1 office and works in the Commercial Property department.
He too is a graduate of Swansea University, having obtained a distinction in his degree, followed by his LPC before securing his traineeship contract at the firm in 2019.
Finally, Lorraine is another alumnus of Swansea University, having completed her law degree followed by a Masters in International Maritime and Commercial Law, and then her LPC before joining the firm as a trainee in 2019.
She qualified on December 2nd and works in the Mumbles office alongside Partner Charlotte Hewins, dealing with both commercial and residential property matters.
All three qualify at an exciting time for the firm who have recently opened an office in Ammanford and have plans for further offices to be opened in 2022.