August 27, 2019
University Distinction Marks the Start of an Amazing Career Change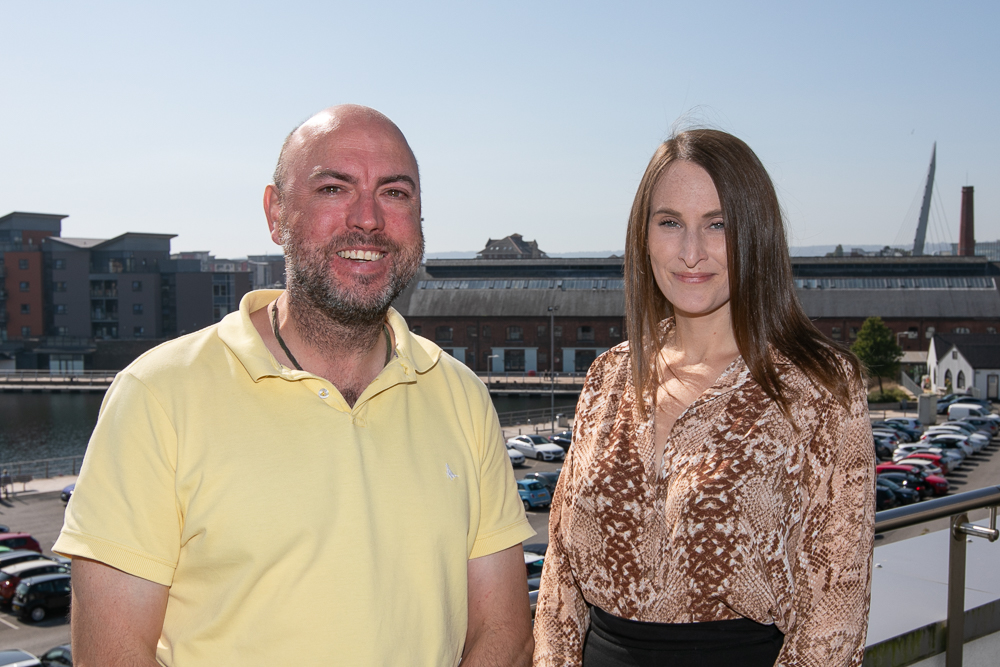 As one of the largest law firms in Swansea, Peter Lynn and Partners offers an average of ten training contracts each year, but for one trainee, her journey is slightly different from your average solicitor.
Qualifying from her LPC course at Swansea University with a Distinction, Amy Quinlan has made a promising start to her legal career, but at the beginning of her professional life, she was working for a completely different 'bar'.
A legal career had always been her aim, and Amy studied A-Level law at Gorseinon College before studying Law & Politics at Cardiff University; however, it was the family business that initially took her in a different direction.
"My parents ran the Legion in Mumbles," said Amy, "and growing up in that environment, I had an insight into running a business, not to mention many hours working behind the bar, so while at university, I began working for Pitcher & Piano."
Due to her experience and understanding of running a pub, it wasn't long before Amy was fast-tracked to general manager, which got her noticed by rival operators, Mitchell and Butler.
"Mitchell and Butler have many recognisable brands in their portfolio, from O'Neill's and All Bar One to Miller & Carter and Toby Carvery, so when they approached me just after graduating to manage one of their bars in England, I decided to take a change of direction in my career".
For almost nine years, Amy worked for a variety of hospitality brands, and during this time, she gained a thorough understanding of the industry, from managing customers, suppliers and staff to dealing with licensing, local authority and planning.
While Amy enjoyed the work, she wanted a new challenge and decided to go travelling to expand her horizons, and it was during her travels, she decided she wanted to re-ignite her legal career.
"I'd come to the conclusion that I would rather be moving slowly in the right direction rather than quickly in the wrong one,"continued Amy, "So when I returned from travelling, I enrolled on a two-year part-time LPC course at Swansea University".
For the first 18 months of the course, Amy worked for a leading Cardiff law-firm, however she soon moved over to Peter Lynn and Partners when an opportunity arose in the Commercial Property department.
"Amy certainly had a different CV," said Darren Lewis, Partner and commercial property specialist, "however she had a multitude of transferrable skills that set her apart from her contemporaries, and as a department that values client relationship building skills, we noticed her strengths straight away."
Her knowledge of the hospitality sector also played a vital role, as the commercial property department represents a number of high-profile hotel, restaurant and pub developers, so Amy's experience in the industry was hugely advantageous.
"I had an in-depth understanding of the sector," said Amy, "and an interest in the legal aspect of property acquisition, development and sale, so the role was a perfect fit for me."
This combination of skills is set to develop as Amy looks to complete her LPC with Masters in Advance Drafting and Business Leasing and is set to graduate in December 2019 and she has a message for anyone contemplating a career in law:
"I would urge anyone who is debating changing careers at any age to go for it. I have been blown away by the reception and encouragement I have received from people in the legal profession, especially at Peter Lynn and Partners, and at how valuable my previous experience has proved to be".