June 23, 2022
What happens if you want to buy or sell one part of a business rather than the entire company?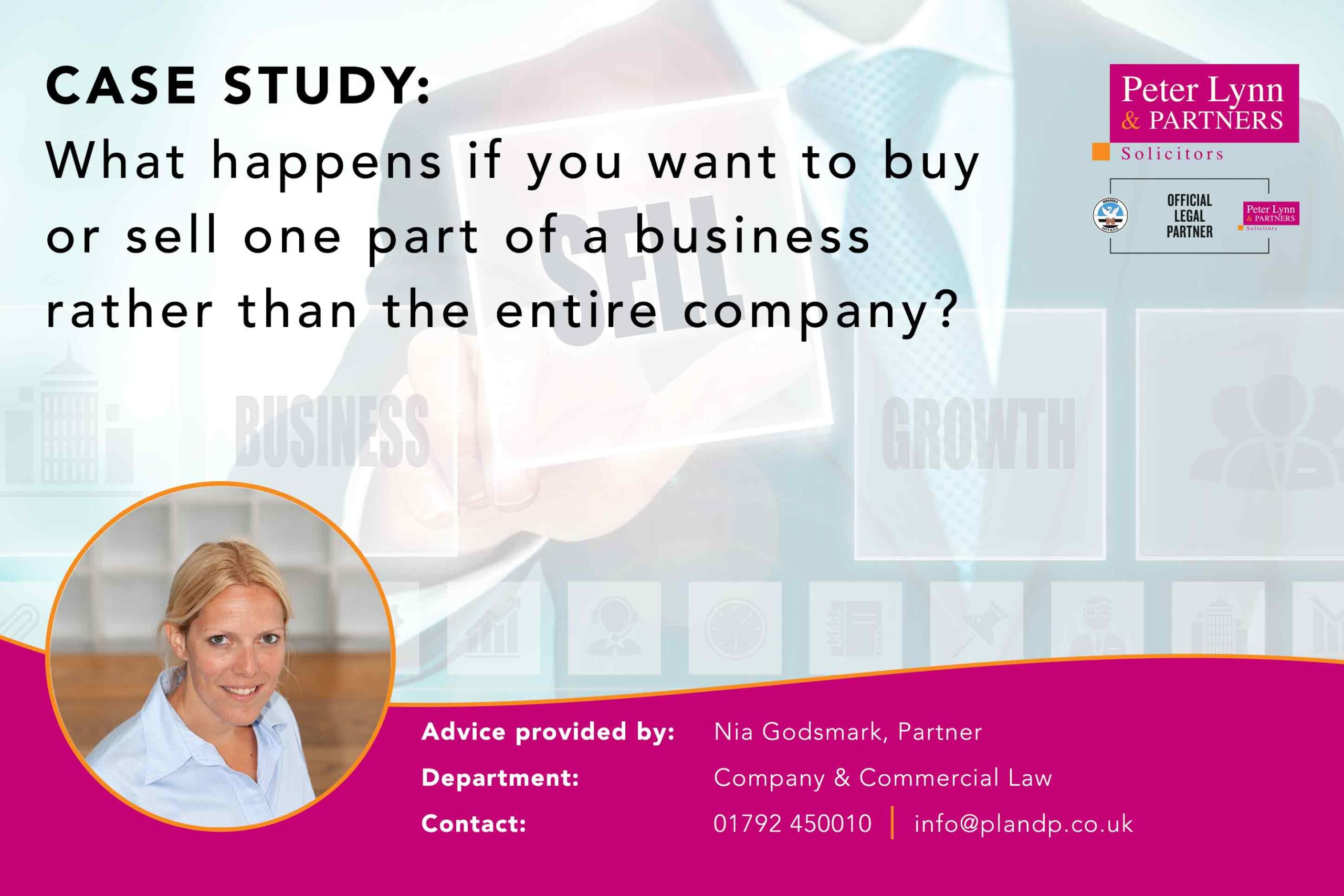 When it comes to buying or selling a business, a common misconception is that the deal must include the entire company, however, this is simply not the case.
Organisations that have more than one core product or service can structure what's known as a partial sale, whereby a seller is purchasing a specific aspect of the company rather than the whole enterprise.
A great example of this occurred when we recently represented a Bristol-based cleaning firm that wanted to sell their commercial cleaning arm but retain the domestic cleaning services.
The owners of the cleaning firm wanted to focus more on private client cleaning as there was a better profit margin in place and friendlier working hours for staff.
They had identified a potential buyer (another commercial cleaning firm) and needed legal advice to get the deal over the line in as short a time as possible.
Fortunately, Nia Godsmark; a partner and Commerical Lawyer at Peter Lynn and Partners Solicitors, has extensive experience in partial sales, mergers and acquisitions and was able to quickly respond to the client's needs.
The buyer was an established commercial cleaning firm and was keen to acquire not just the client base of the sellers, but also the staff that worked within the department.
A six-figure deal was struck that satisfied all parties and the necessary terms were included that protected both the buyer, seller as well as the staff (who were TUPEd across) – all with minimal disruption to the commercial clients.
What's more, although based in Swansea, Nia's client base stretches throughout the UK, and thanks to the remote working capabilities of all parties, the deal was completed within the tight timescales specified.
For more information on partial sales, mergers or acquisitions, no matter where you are based in the UK, contact Nia Godsmark to discuss the process involved by contacting:
01792 450010
[email protected]
https://www.peterlynnandpartners.co.uk/company-commercial/