April 16, 2017
What is a Child Arrangement Order?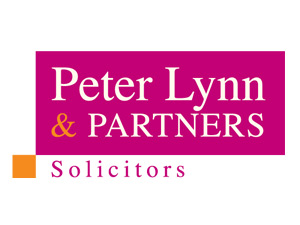 Peter Lynn and Partners specialise in child law, understanding the sensitivity and expertise required when dealing with the interests of children. Our experience of acting for parents and children in difficult child arrangement disputes allows us an intimate understanding of how to work towards the best interests of the child.
When a family is separating, whether the parents are married or not,  planning the future of any children involved is difficult. With whom and where will they reside? What contact will take place? Where will they be educated? Will they keep the same name?
If issues regarding the time each parent spends with the child or children cannot be agreed then an application can be made to the Court for a Child Arrangements Order.
Child Arrangements Orders replaced Residence and Contact Orders on 22nd April 2014. The new order sets out who a child should live, spend time or otherwise have contact with.
Is this different to an existing residence or contact order?
No. The only change is a single order will be issued rather than a separate residence and contact order.
A Child Arrangement Order talks of parties in terms of ´the person with whom the child lives´ (i.e. the resident parent by another name) and the person who the child spends time with or otherwise has contact with (the non-resident or contact parent). When the order states the child lives with both parents (albeit in different places at different times) it's comparable to the what was previously known as  a Shared Residence Order (as before, the times spent at each parent's homes can be different).
The same features of the resident parent and non-resident parent exist e.g. a parent with whom the child lives (what was called the resident parent) can take children abroad for up to a month without the non-resident parent's or court's consent, while the non-resident parent (parent who the child spends time with or otherwise has contact) cannot.
Existing residence and contact orders will be treated as child arrangements Orders. Bear in mind that if you were a resident parent (including a parent with shared residence) you will be considered a person with whom the child lives. If you have a Contact Order, you will be considered a person with whom the child spends time or otherwise has contact.
Who can apply? 
Any parent or guardian of the children can apply for a Child Arrangements Order.
People who meet any of the following criteria also have the automatic right to apply for contact with your children.
any party to a marriage where the children were a part of their family
if they lived with the children for at least three years within the last five years, and their application to the Court is made within 3 months of the children no longer living with them
if there is a Child Arrangements Order in force, and they have the consent of the person with whom the children legally reside
if the children are in Local Authority care and they have the consent of the Local Authority
if they have the consent of each person who holds Parental Responsibility for the children
What if I do not have an automatic right to apply?
For people who do not meet these criteria, when reaching the decision to grant permission, the Court will consider the merits of their application, their connection with your children and whether granting the order would cause harm to the children.
How long does a Child Arrangement Order last?
Until the child is 16, or 18 in exceptional circumstances and where stated in the Court Order. If you move back in with your ex-partner, the order will cease after a period of 6 months of your living together.
We will provide you with emotional support and expert legal advice to assist you.  Acting with sensitivity and discretion, our expert solicitors can help find the best resolution for you and your children, always ensuring their best interests are kept at the heart of the negotiations.
For further information or to make an appointment please contact Sophie Pincott on 01792 310731