December 18, 2018
Workplace Diversity Event Receives Rave Reviews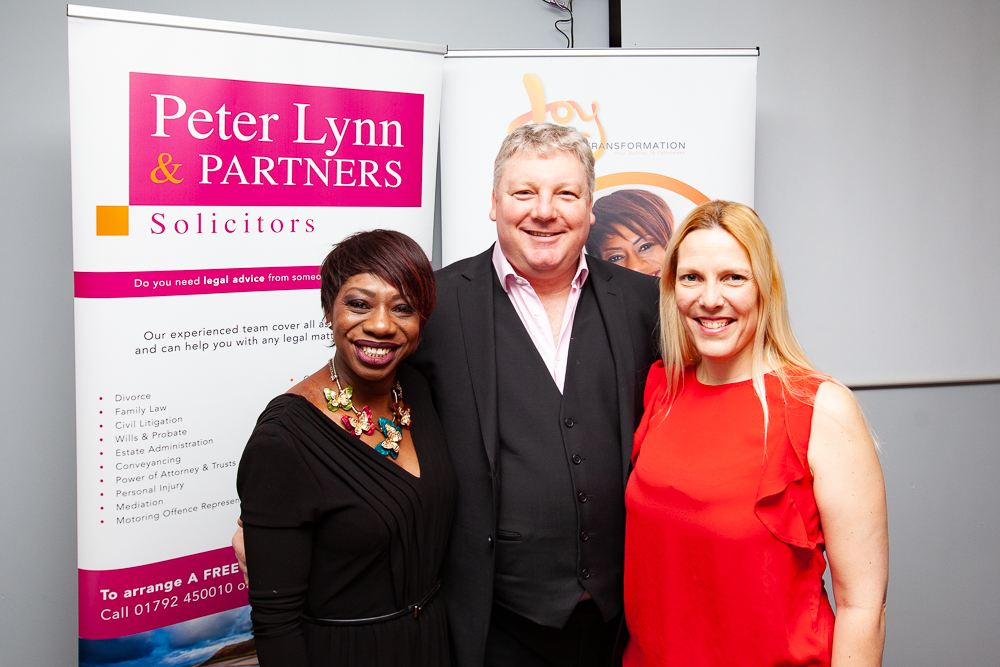 Human resources managers from across South West Wales gathered to learn about how to create and manage a more diversified workforce at an event held in Swansea last week.
The event, held at the Village Hotel on Tuesday 11 December, saw motivational speaker and diversity champion Joy Ogeh–Hutfield partner with law firm Peter Lynn and Partners to deliver a session aimed at tackling what can be a complex and challenging issue.
Joy opened the session by asking attendees what diversify means to them. She explained that it is a much wider issue than people often assume and should include much more than issues such as race, colour and gender.
"Everyone has different interests, views, beliefs, goals in life. You and your family do not see eye to eye on everything and agree on everything and you usually have similar background and upbringings. Diversity is no different," she said.
"First people need to understand diversity and why it is important. It shouldn't be feared, yet so many people are fearful of it and the repercussions of being politically correct. It is more about power and impact; diversity is a mosaic of people, that bring with them different beliefs and values – when we understand that, we can be diverse."
Nia Godsmark, senior employment law solicitor with Peter Lynn and Partners, presented on how the law deals with this issue and discussed some recent cases where the matter of diversity had been dealt with, including an employment tribunal required to rule on airlines requesting airhostesses were a certain height represented discrimination.
She explained that there are examples where a company can legitimately seek a certain type of person on the basis it is "objectively justifiable" – for example, a female carer might be required to look after female patients.
"It is not about treating everyone the same, it is about treating everyone with fairness and taking into account their differences in a reasonable way," she said. "Positive discrimination is not acceptable either; rather, taking positive action to achieve diversity is what companies should be aiming for."
Both Joy and Nia covered the area of so-called quotas whereby organisations seek to have a certain pre-determined ratio of women to men, for example. They said that the discussion had moved on from this in general and was now more focused on companies collecting information relating to diversity – such as any differences in the pay between genders – and acting on those findings of their own accord.
They also spoke about the tricky issue of so-called unconscious bias, which suggests that all individuals exhibit prejudice on some level depending on their upbringing. They agreed this can be hard to overcome but that there are training and mentoring sessions that can help identify this as a challenge and solve it.
Peter Lynn, Senior Partner concluded: "The key to almost all of this is good training. We often expect so much of people yet we do not invest in them and train them. It is widely acknowledged that a more diverse workforce benefits companies but only through education and good training can this realistically be achieved."
Peter Lynn

Joy Ogeh-Hutfield-Hutfield

Nia Godsmark

Nia Godsmark & Joy Ogeh-Hutfield-Hutfield