January 11, 2023
Pension Protection of Divorcing Police Officers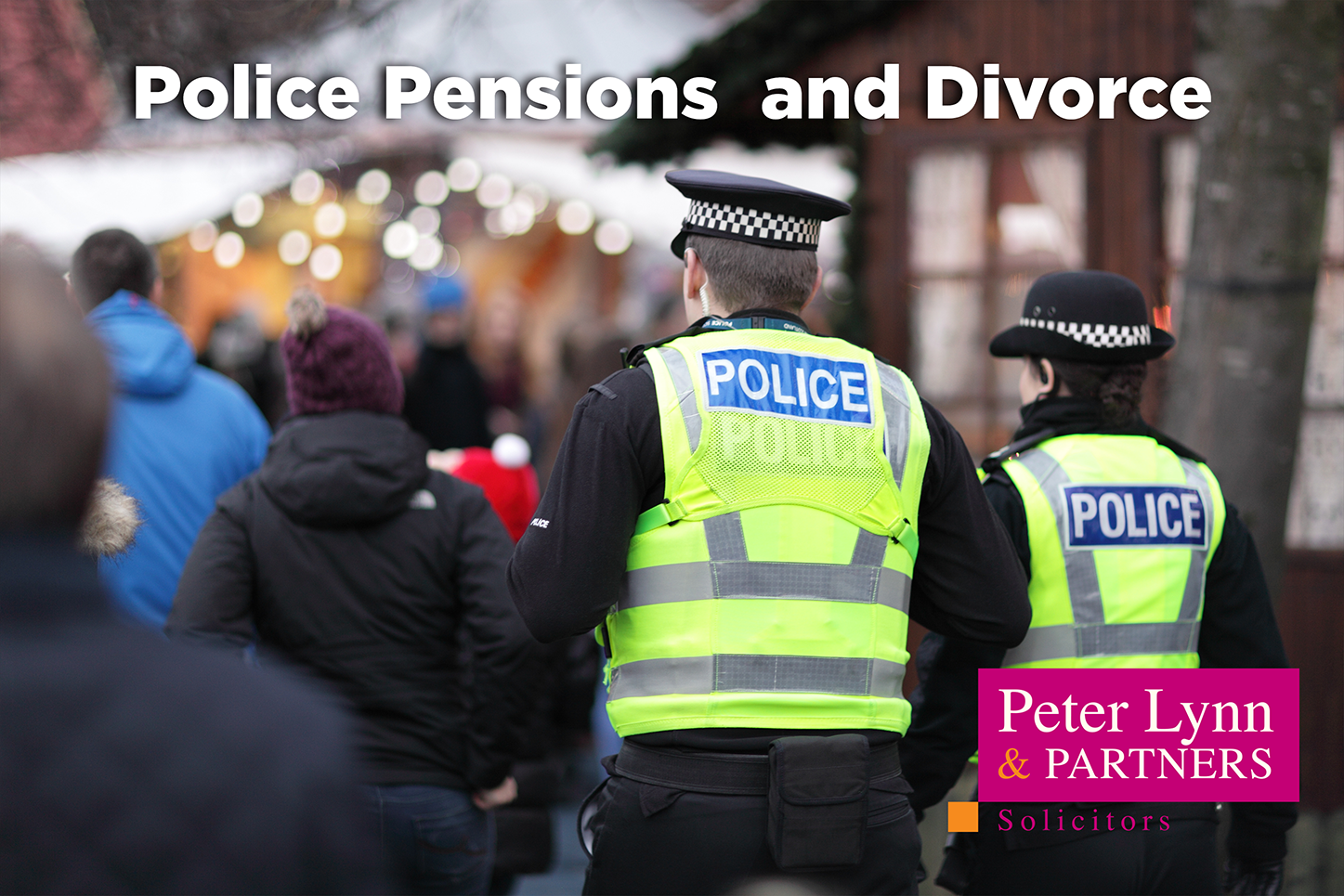 Are you a police officer thinking about divorce?
Don't overlook one of your biggest assets – your pension
Police officers are ranked among the top 10 jobs in the UK for pension benefits.
This is particularly true if you have served for more than 20 years and are in the 1987 Pension Scheme.
The 1987 scheme provides a pension at two thirds of a pensionable salary on retirement and completion of 30 years of service.
Under that scheme, a police officer earning £32,000 a year on retirement at 60 would receive around £21,000 a year in pension or be able to take a maximum cash sum of around £100,000 and a reduced pension of around £16,000, for example.
While that may be good news for your upcoming retirement, it also means your pension is one of your biggest assets.
So, when it comes to thinking about divorce or dissolving a civil partnership, it's vital that you protect your pension rights just as you would any other asset.
It's important that once you reach an agreement on the division of assets, that  you obtain an order from the court to ensure no further claims against your pension can be made.
How can the court deal with police pensions in divorce cases?
There are three ways a court can deal with pensions in divorces and civil partnership dissolutions…
Pension sharing –Your spouse or partner is given a share of your pension pot which legally becomes their money. It can be transferred within the Police pension scheme into a new fund in your spouse's name.
Pension offsetting– The value of your pension is offset against other assets, such as your home, in a clean break settlement. It's important that this is done fairly, so we recommend you receive expert advice before agreeing to this.
Pension attachment – A form of maintenance payment from your pension pot to your former spouse or partner. This is done using a pension attachment order and your former spouse receives payments when you are drawing them.
What do I need to do to protect my police pension?
Ensure you know the details of your pension scheme and how much it could be worth. Check with an Independent Financial Adviser or the Pension Advisory Service.
Get good legal representation, lawyers just like Peter Lynn & Partners, who understand the importance of factoring your police pension into your divorce negotiations from the outset.
Ask your lawyers if they have dealt with divorce or civil partnership dissolutions involving pension assets before, and look for an experienced, empathetic team who will understand that this is a difficult and traumatic time for you.
Why choose Peter Lynn & Partners?
We have an experienced divorce team who have handled complex cases and cases involving the emergency services and armed forces personnel.
Our team often advises on pensions, asset splitting, investments, property, and financial orders and settlements.
For more information and to arrange a free initial meeting, call 01792 450010 or email [email protected]